Kids deserve to thrive at home. Common sense legislation will keep them there.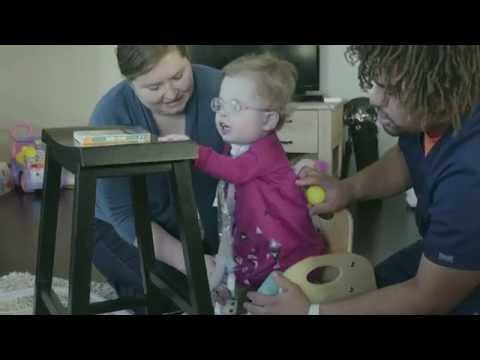 For 25 years, Pediatric Home Service has helped thousands of Minnesota children live successfully and safely at home with their families. Your support will help us keep children with medical complexities at home and out of the hospital.
Help us work to increase reimbursement for home care nursing provided by highly skilled and specialized nurses to high acuity, children with medical complexities in their homes.
Why?
It makes sense to pay nurses for what they do, not where they do it™. Home care nurses have the same extensive training and deliver the same high-tech, quality care as hospital-based nurses, but are paid less, making it difficult to recruit and retain them.

Equitable pay for home care nurses will ensure:

Stable staffing so companies like PHS can continue to provide Minnesota children and families with well-managed, cost effective care at home.
Patients can go home sooner, which will save state health care dollars.
Let's work together to continue to provide Minnesota's most vulnerable children with high-quality home health care.
It's good for our children, who have better outcomes at home with their families where they belong.
It's good for Minnesota, which reaps the benefits for more efficient, better-managed, and more cost-effective care.
And, it's the right thing to do.
---
Want to get involved? Here's how you can help:
In person meeting with your Senator and representative: We would love to accompany your family to these meetings.

Use this tool to find the Senators and Representatives in your area.
At your home – allowing them the opportunity to meet your child and see firsthand how home care nursing impacts your day to day life.
At a coffee shop in your district.
At their office in the State Capitol.
Pediatric Home Service can help you reach out, prepare you for the visit, and be with you side by side during the visit. Let PHS know when you have a meeting scheduled.

Email: Send an email your Minnesota State Senator and Representative in support of these priorities:

Use this tool to find names and email addresses of your Senators and Representatives.
Use the PHS template below or write your own letter.
Include an invitation to meet with you at your home or at a location that works for them.
Tell your story, and why home care nursing is important to you and your family.

Social Media:
Mail: Send a letter via the post office to your Minnesota State Senator and Representative in support of these priorities
Testimonial: Share your family's story with Pediatric Home Service to be featured in support of these priorities. This could be written, voice recorded, or video recorded.
Contact: If you have any other ideas or further questions regarding legislative objectives.